Categories
Ads in Zlín Region
1
Сталатс, LLC,

RU
Zlín, CZ
Cherry pitting (destoning) machine PM-250 (200 – 300 kg/h) is designed to removing kernels out of fresh berries of cherry. We are excited to introduce our new and updated cherry pitter PM-250. This
Паравоз, PE,

UA
Prague, CZ
Prodej velkého dřevěného uhlí z vysoké kvality, z dubu, habru. Balení polypropylenových sáčků o hmotnosti 13-16 kg. Cena je obchodovatelná.
Group of companies contact..., LLP,

KZ
Prague, CZ
Рresent to your attention a plot of land located in a favorable place for business in one place, along the Republican road R-262. Zhaksy-Esil-Buzuluk 27 kilometers from the city of Esil, at the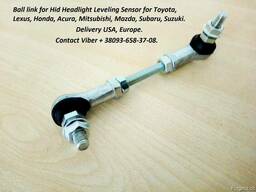 Петров А., PE,

UA
Prague, CZ
We offer Link Height control sensor, HeadLamp Level sensor Link. The headlights of your car are very low or blinding oncoming drivers (air suspension becomes in emergency mode) and diagnosed that the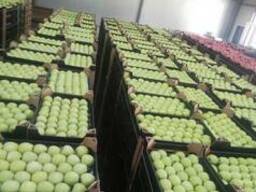 from
€
0.30
/kg wholesale
Гурей.груп, CJSC,

UA
Prague, CZ
We are gardening company. We grow and supply apples that meet modern quality standards. We are open for partnership with various groups of wholesale buyers. We build contractual relations and
Миронец М.А., PE,

UA
České Budějovice, CZ
Konverzní sada obsahuje - Adaptérovou desku pro přeměnu traktoru MTZ 80 z odpalovače PD-10 na startér a převodovku Bendix. Vhodný pro přepracování startéru Slovak a Jubana 2,8kW a 3,5kW Startér a
Carbo C, Branch,

KZ
Prague, CZ
Steam coal HV, SS, LV, LCV, CC, PCI on DAP/CIP Brest. Size 0-25, 0-50, 0-300, 50-200 Class D TM: 10-12% A: 8-12% VM: 35-42% TS: 0.3-0.44% NCV kcal/kg: 6000-6200 Class DG/G (0-25) TM: 8-12% A:
Fasol, LLC,

RU
Prague, CZ
I will sell wholesale beans of production Kyrgyzstan. Mechanical processing on new equipment with a production capacity of 900 tons per month. We ship for export from Kyrgyzstan from 20 tons.
Ertegi, LLP,

KZ
Prague, CZ
Ertegi LLP sells hard wheat, flax seeds and rape seeds. All wheat, flax seeds and rapeseeds are laboratory tested for quality and class compliance. North Kazakhstan region is a producer of
Вековой Лес, LLC,

RU
Prague, CZ
The bog oak is unique material and has no analogues. Its formation takes place hundreds of years, and the result is amazing. The bog oak is strength, hardness and nobility. In addition, it is more
New ads
Брикет типа : - Ruf, Прага.
Капуста, Прага.
Cabbage from Uzbekistan, Прага.
$300-350 /t wholesale
Timber Siberian larch and pine pallet board, Прага.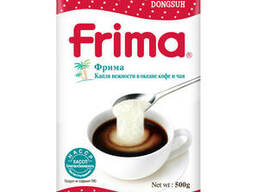 Сухие сливки, Прага.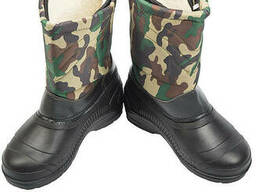 Velkoobchod boty Ukrajina, Прага.
×
×
×